CHEQ Essentials

for marketing agencies

Secure your clients' ads & websites from invalid clicks and visits to scale performance and rely on actual data for crucial decision-making.
Quick setup | 24/7 Support
Securing more than
15,000

companies worldwide
Take your agency
to the next level
With advanced analytics insights, customizable filters, and comprehensive reporting, you'll get everything you need to protect your clients' advertising budgets from click fraud and ad fraud, and ensure their businesses thrive.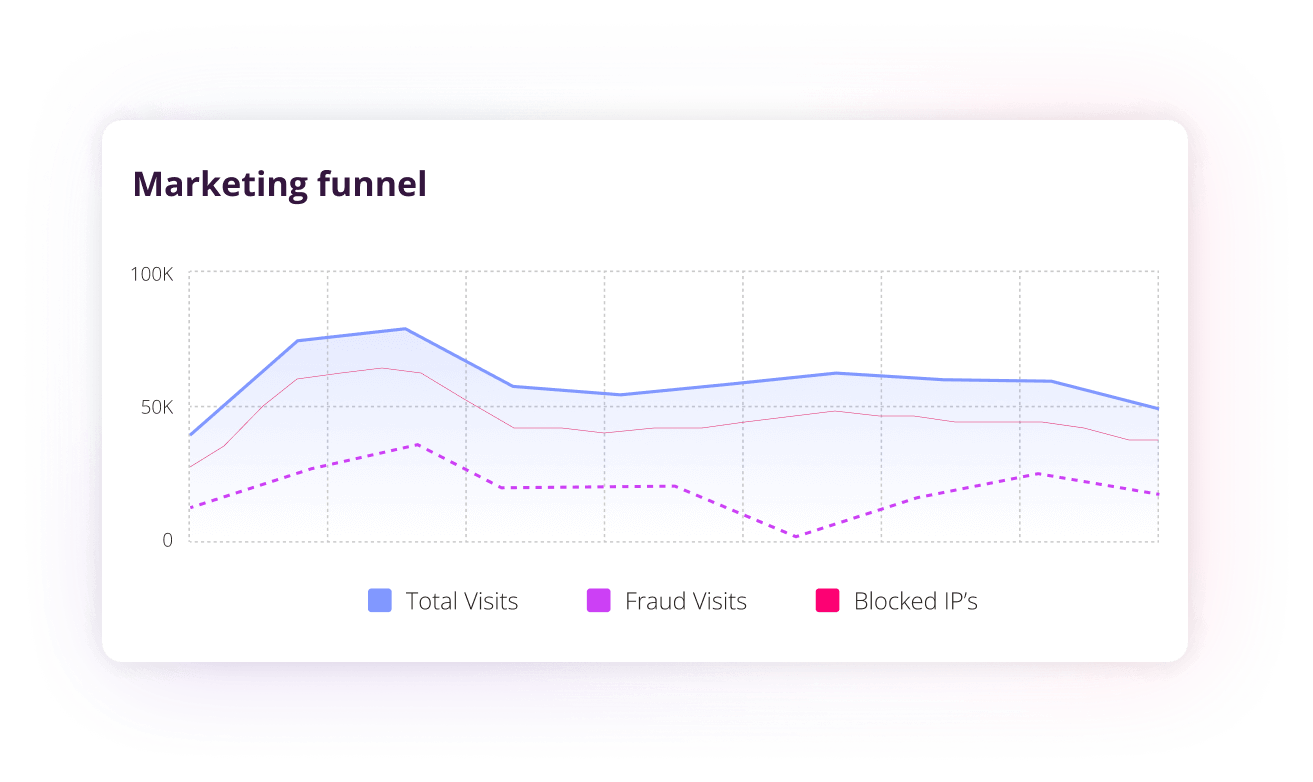 Be your clients' hero
CHEQ Essentials protects your campaigns from click fraud, ad fraud, and invalid visits, using advanced algorithms and real-time monitoring, allowing you to optimize your efforts for maximum effectiveness with ease.
Everybody wins
(except bots).
More genuine traffic means better performance, meaning your clients' business will thrive.
Discover the extra advantages of CHEQ Essentials for agencies and their customers.
5 extra valued advantages for agencies
Receive detailed monthly reports with account recommendations and advanced performance insights to improve your clients' marketing results.
Gain more trust with your clients
Get full transparency with your Essentials dashboard, give your clients access to their data only, and allow them to watch recordings of visitor sessions.
Dedicated account manager
Our 24/7 support, as well as our customer success team, are always ready to help and available for your needs.
Manage all your clients' activity in one intuitive platform. Set up and integrate in minutes.
Make personalized reports for your clients with your own logo while using your CHEQ Essentials data and analytics.
WIIFM
No more waste
Detecting and preventing click fraud helps allocate your clients' budget to genuine users, ensuring effective and efficient use of advertising budgets.
Reliable Data
Make informed decisions by viewing website visitors and invalid traffic together with our Google Analytics integration.
Enhanced Credibility
Strengthen your clients' ads and websites' credibility, ensuring that they drive real users who are genuinely interested in their products or services.
Be your best
Build better relationships with clients by increased transparency and trust, which leads to higher client retention rates.
Why companies choose
CHEQ Essentials
Trusted by
+15,000


customers worldwide
Frequently asked questions
Why do marketing agencies need Invalid Traffic Protection?
Marketing agencies need Invalid Traffic Protection to ensure the accuracy and effectiveness of their digital advertising campaigns. By implementing click fraud and ad fraud protection, agencies can filter out invalid clicks and fraudulent activities, protecting their clients' ad budgets and maximizing campaign performance.
How does Invalid Traffic Protection benefit marketing agencies?
Invalid Traffic Protection provides marketing agencies with a reliable solution to fight click fraud, ad fraud, and any form of malicious activity. By detecting and filtering out invalid clicks and fake leads, agencies can provide accurate reporting to their clients, optimize campaign targeting and performance, and maintain client trust and satisfaction.
Can Click Fraud Protection help agencies with multiple client domains?
Yes, our click fraud and ad fraud protection offer a multiple-domain view feature. This allows you to monitor and protect multiple client domains within a single dashboard.
Can Invalid Traffic Protection be Integrated with Google Analytics?
Yes, CHEQ Essentials' integration enables marketing agencies to seamlessly combine the data from your dashboard with your existing analytics platform, providing a holistic view of the website's traffic and ensuring you get comprehensive insights into both valid and invalid traffic (will be available soon).
Consistently praised
by our customers
WIIFM
Quick setup | 24/7 Support